Asia Smart App Award 2022/23 - GOLD AWARD
We are thrilled to announce that the PRAISE-HK project has won the Gold Award in the Public Sector and Social Innovation category of the Asia Smart App Award 2022/23, organized by the Hong Kong Wireless Technology Industry Association (WTIA), triumphing over more than 140 entries from the Asia Pacific region.
This esteemed competition was sponsored by the Create Hong Kong initiative of the Hong Kong Special Administrative Region Government. The Asia Smart App Award is a prominent event in the Asia smart app industry, boasting partnerships from Hong Kong and 16 other Asian regions this year, including the Mainland, Israel, Indonesia, Japan, South Korea, Malaysia, the Philippines, Singapore, Taiwan, Thailand, Vietnam, Sri Lanka, Myanmar, India, Cambodia and Bangladesh. It provided us with an opportunity to exchange our innovative ideas of PRAISE-HK with key industry players in Asia.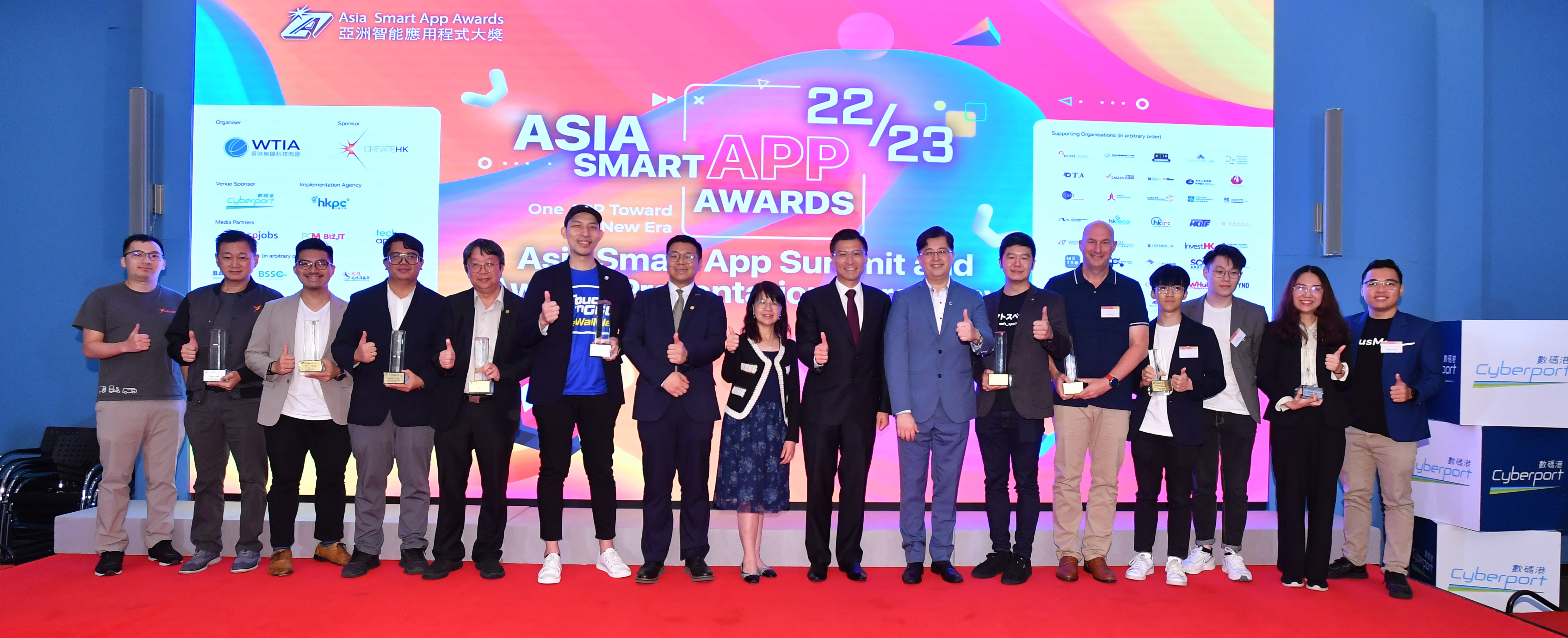 We are also grateful for the chance to introduce our latest app, PRAISE-HK-EXP, to Mrs. Lowell Cho, Assistant Head of Create Hong Kong. This award is a testament to our team's dedication to combining multidisciplinary technologies into public health and wellness. We would like to express our gratitude to everyone who has been supporting us. We are committed to remaining innovative and contributing to the creation of a healthier and more sustainable city for Hong Kong!
Media Coverage
Press Release from WTIA
Where
Cyberport, Hong Kong
Organizer
Hong Kong Wireless Technology Industry Association