InnoEx 2023: Connecting the World with Innovations for Better Living
Event Highlights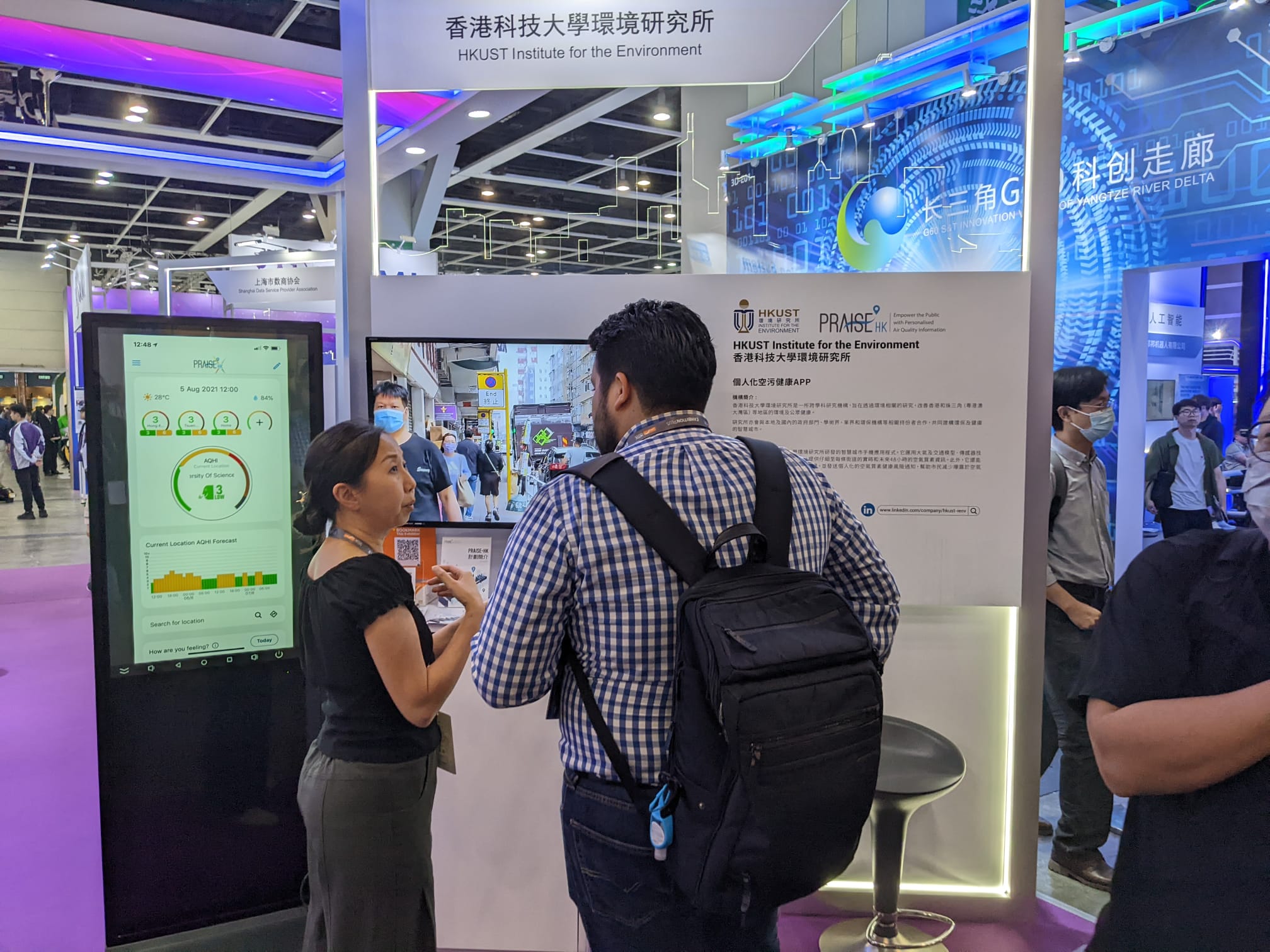 Thumbnail
The PRAISE-HK team has been invited to participate in InnoEX, an exhibition jointly organized by the HKSAR Government and the Hong Kong Trade Development Council (HKTDC). The exhibition took place at the Hong Kong Convention and Exhibition Centre (HKCEC) from 12 to 15 April and is in conjunction with the HKTDC Hong Kong Electronics Fair (Spring Edition) and HKTDC Hong Kong International Lighting Fair (Spring Edition), making it a highly anticipated event that attracts a lot of visitors. 
We are excited to showcase our PRAISE-HK app at InnoEX under the theme of 'Connecting the World with Innovations for Better Living', which perfectly aligns with our vision. Our app provides real-time air quality data to Hong Kong citizens, helping them make informed decisions about their daily activities. With PRAISE-HK, users can check the air quality health index (AQHI) in their neighbourhood, get personalized health recommendations, and receive notifications when air quality reaches high levels. 
At InnoEX, we connected with visitors and shared our vision for a cleaner, healthier future. By showcasing the latest version of PRAISE-HK and demonstrating its features and capabilities, visitors also learn more about our ongoing research and development efforts and our plans for the future. 
Where
Hong Kong Convention and Exhibition Centre